FRIDAYS, SEPTEMBER 15 & 29 • 6pm-10pm
Winners drawn each hour will pick a case containing some
of Roscoe's Biggest Deals on CASH and Free Slot Play!
Earn entries now by playing your favorite games with your Premiere Rewards card.
Dates:
Fri, September 29th from 6:00 PM to 10:00 PM
MONDAYS • 10AM-10PM
Earn 50 base points on the day of the promotion to play for a chance to win up to $500 Free Slot Play!
Dates:
When: Mon, September 4th – Mon, September 25thEvery: MonFrom: 10:00 AM to 10:00 PM CDT
Sign Up Today at Casino Services
Join the Premiere Rewards Club and play our New Member Kiosk Game! You could win up to $5,000 in Free Slot Play! Sign up today at the Player Services desk located in the casino.
Learn more about the Premiere Rewards Club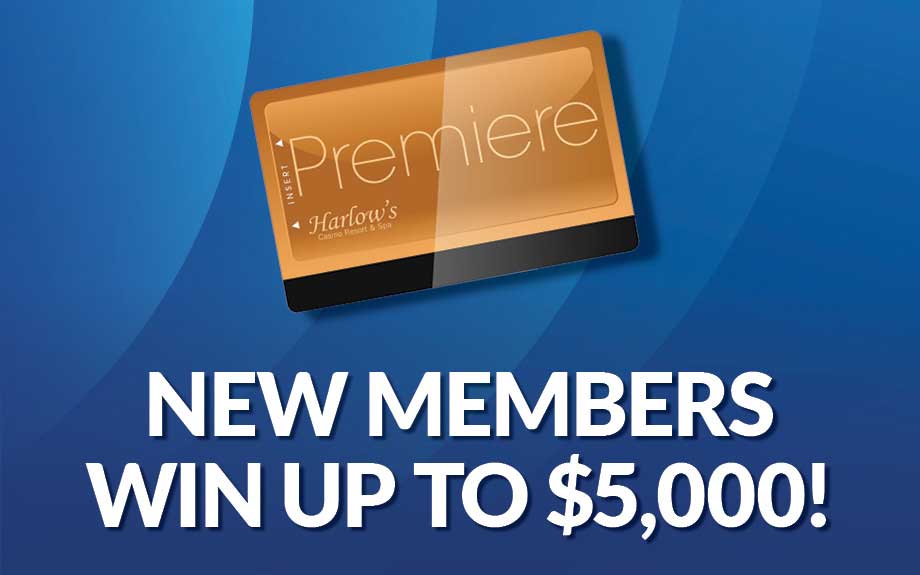 WE EXCHANGE COINS FOR CASH!
Have loose change lying around? Bring in your coins and we'll convert them into bills for you FOR FREE!
Bring all coins to Harlow's Cashier's Cage.
$500 limit per transaction per day.